Malaysia is the second-largest oil and gas producer in Southeast Asia and the third-largest LNG exporter in the world. The energy industry is the main driving force of Malaysia's economic growth. At present, Malaysia hopes that the energy industry will become a regional center integrating storage, trade, and development, and use this to introduce emerging technologies and downstream service projects to enhance its national strength.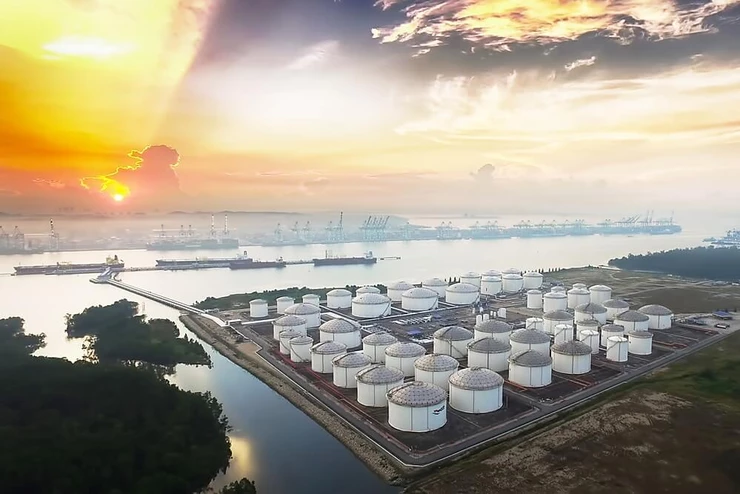 ATT Tanjung Bin (ATB) in Johor, Malaysia, is a mixing station that can provide a complete set of seamless and integrated mixing services with a tank capacity of more than one million cubic meters. It is the leading storage in Asian's energy hub.
AVCiT deployed "All-in-one smart energy control room solution" to help Israk Solutions build ATT Tanjung Bin smart energy control room that integrates IP video wall control and smart KVM.
A quick glance at the Control Centre ATT Tanjung Bin with Ms. Nadiah Hashim of Israk Solutions Sdn. Bhd.
AVCiT's All-in-one smart energy control room solution is composed of IP Video wall controller-DSII and Smart IP Based KVM-DSIII. It revolutionized the traditional control room architecture and simplifies the video wall control and KVM system of ATT Tanjung Bin Control Room, making it easier to install, use and maintain.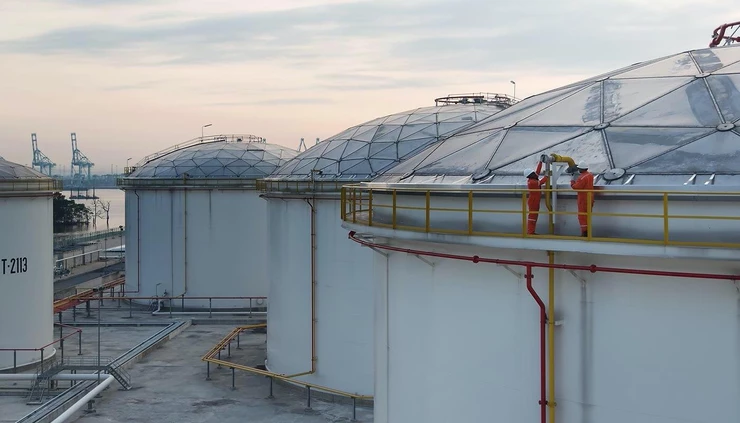 In the ATT Tanjung Bin Control Room, the status of oil & gas needs to be monitored in real-time. Therefore, the stability of the image distribution and transmission system is undoubtedly the most important. All image transmission devices of the All-in-one smart energy control room solution support PoE + power adapter power redundant supply, what's more, all transmissions are over existing1GB network, No additional wiring is required, installation is easier and greatly accelerated, risk of system fault caused by the complicated cabling are reduced at the same time. All-in-one smart energy control room solution is based on de-centralized architecture, much more stable and reliable, no centralized server required.
In the ATT Tanjung Bin Control Room, there is a 3*6 LCD display wall, responsible for daily status monitoring of oil & gas. The unique IP video wall control feature allow the user to manage the signal of monitoring simply by intuitive drag/drop fingertips, and never make mistake. Thanks to the visualized control tablet, user can easily control signal switching by preview all the real time image, change the signal position and size by drag/drop/zoom, a completely user experience of what you see is what you get. In addition, the one-button pre-set recalling feature could greatly simplify the operation, multiple preset could be pre-configured, so that user can quickly switch to a complicated scenario under different working modes.
In addition, on the control tablet, volume control are available by simply sliding the audio bar. what's more, audio from any sources could be separated to any of your amplifier and speaker.
In the Control Room, there are 5 operator, and each is equipped with 4 monitor and a set of mouse and keyboard, user can access his multiple-head graphics card server remotely by a visualized OSD and hotkeys within one second. The perfect docking of multi-head graphics cards allows users to freely choose to control three desktops simultaneously/independently. A single monitor can access up to 8 desktop simultaneously, which allows the operator to monitor even more on one screen.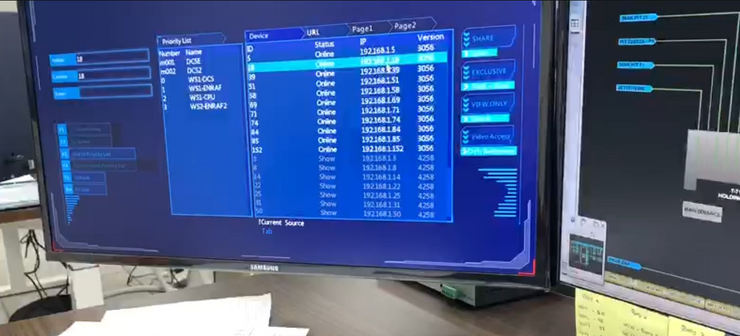 HEVC+FPGA-based video coding technology created a great user experience over 1Gb network environment easily, the excellent latency management allows user to get the ultimate local experience of watching remote content and KVM operations, immediately responding and decision can be made as soon as any abnormal oil & gas status are detected